The duo formed by Alex Pella and Romain Pilliard, aboard the oceanic maxi-trimaran "Use It Again" will attempt to be the fastest yachtsmen to sail non-stop around the world  – Westabout – 
Only 5 people have held the record, a number which becomes more significant when compared against the 12 people who have walked on the moon.
The current record is set in 122 days, 14 hours and 4 minutes.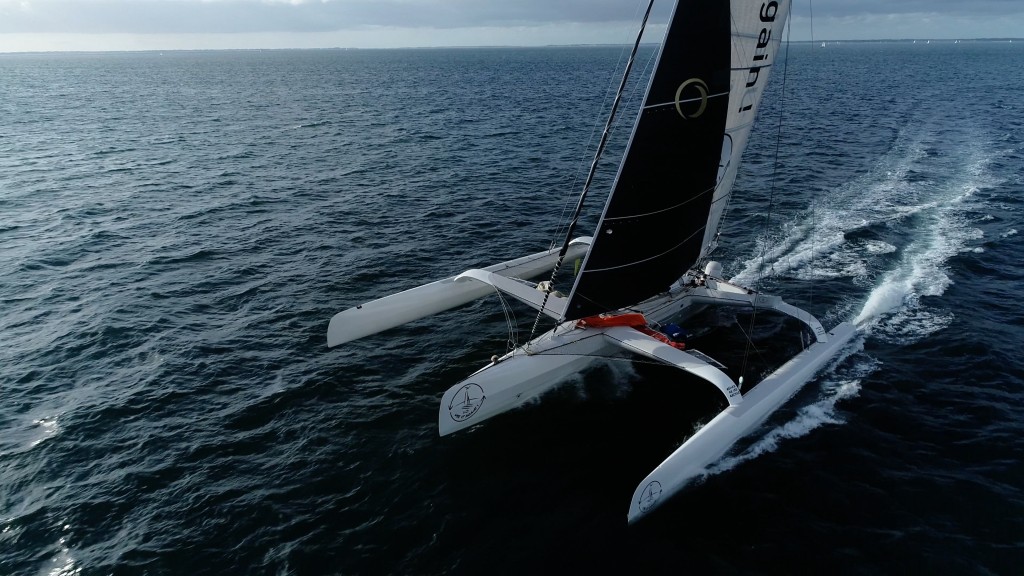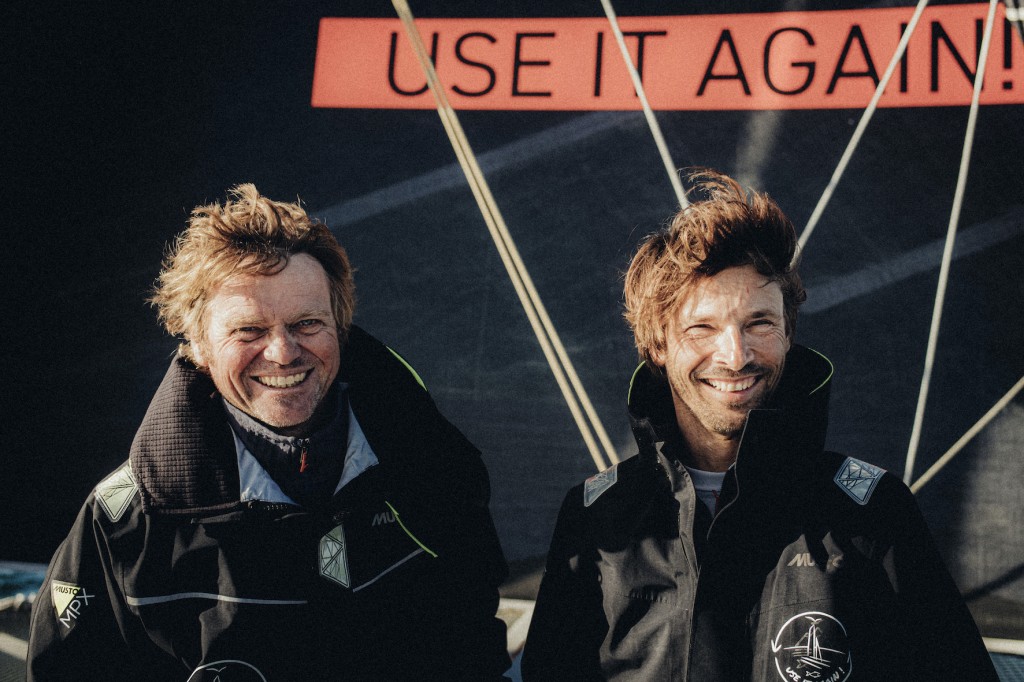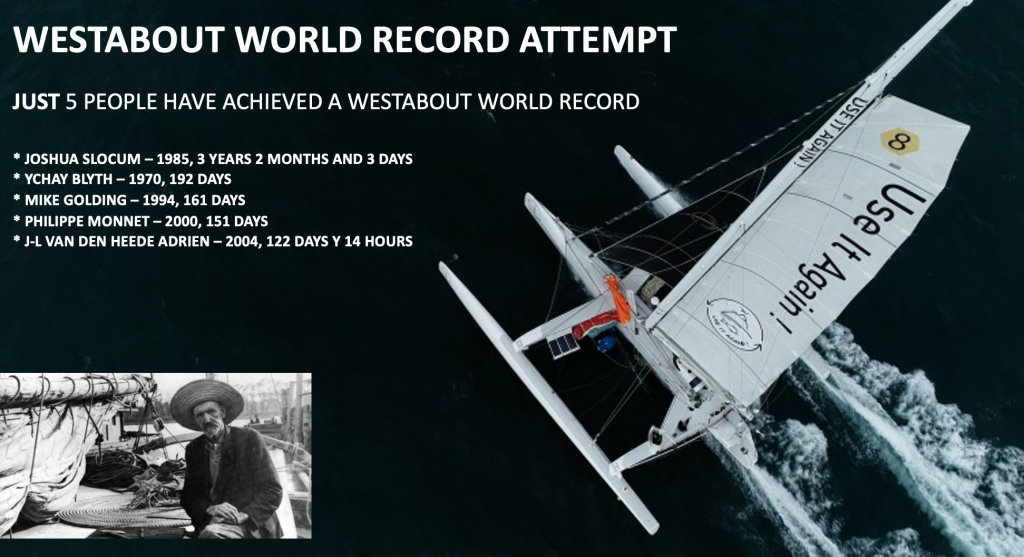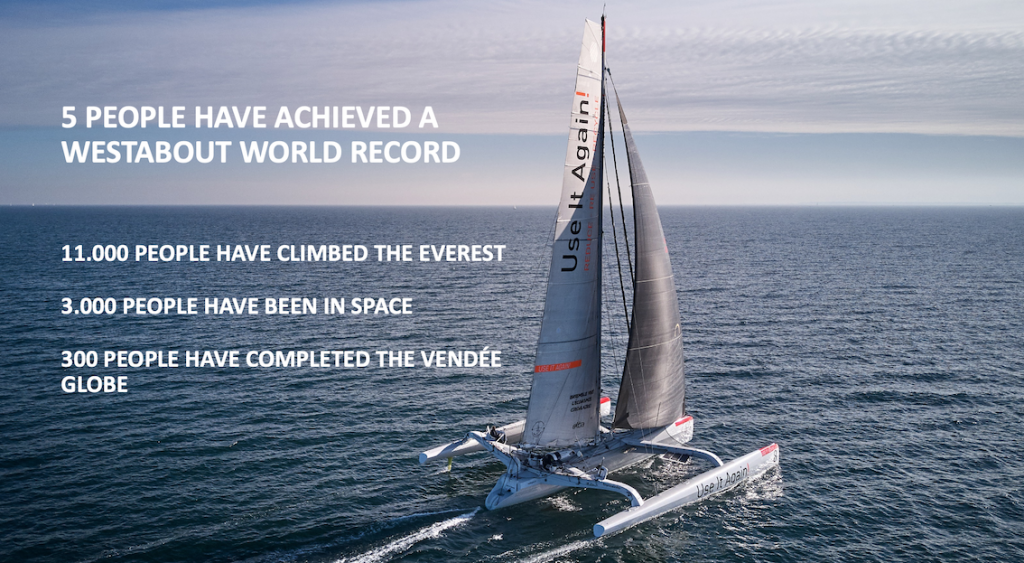 The objective of this record is to show that nowadays is necessary and possible to think about performance and live exceptional adventures while minimizing our impact on the planet.
Leaving 16 years after Ellen MacArthur's record, on this old generation trimaran, renovated and maintained based on the principles of a circular economy, is the proof that technical quality and sporting performance, is not just reserved for the most expensive projects and generally with a major impact on the planet.
In addition, the record will help research by creating the 1st  World Ocean Sound mapping with scientists of ocean noise pollution.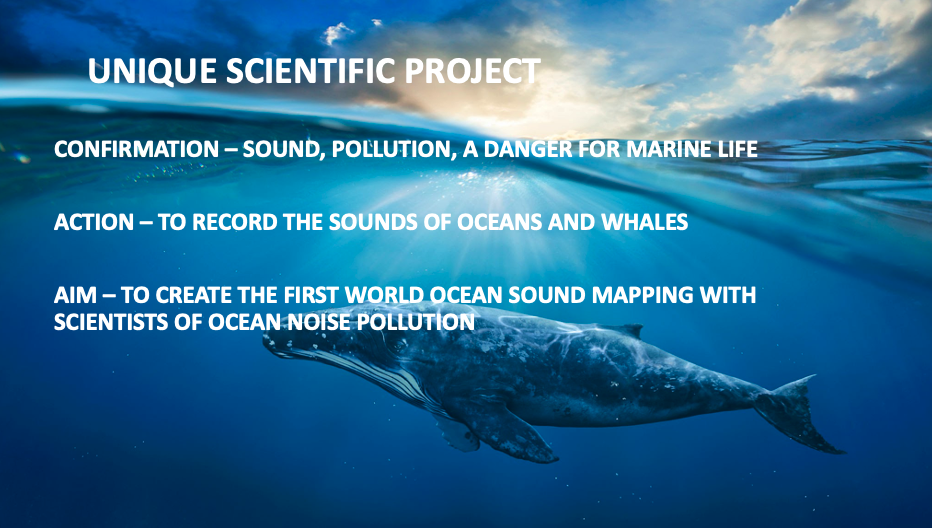 The trimaran has experienced a refit where material choices played a fundamental role, as well as transforming and recycling the obsolete equipment . The objective was to reuse as many existing parts as possible, to find some second hand ones, to transform and adapt them to this boat and to find solutions to recycle those that could no longer be used.
The aim is to show what can be achieved by following the principles based on a circular economy within this project's framework; helping somehow to inspire companies with their transition to this type of economy.