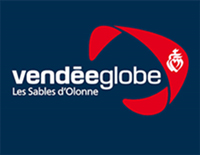 The Vendée Globe is the mother of all regattas, a round-the-world single-handed, sailed non-stop and without assistance. It is raced with IMOCA 60 boats and it is a top-level sporting event worldwide. The race was founded in 1989 by French yachtsman Philippe Jeanot. It takes place every four years, and the start and finish of the race are located at the French port of Les Sables d'Olonne.
 Alex has never raced it before but was close to it in the last edition, for he was the substitute of the skipper Kito de Pavant, and he skipped for the film "Turning Tide", which depicts the adventures of a participant during the race. This year, he will once again be Kito's substite.
"The Vendée Globe is for me the most challenging of all regattas, both in technical and sporting terms: almost three months competing, circumnavigating the planet alone. I honestly think there is no greater honour for a sailor. It has it all: it is a mixture of technology, competition, human adventure and lots of sea! It's perfect!
I have been preparing for years, always trying to go further than the limits that you set yourself… you always want to know more, sail faster and on the best route … I honestly hope to be able to compete in the next edition and to bring together all my experience and my energy for this fantastic regatta".